---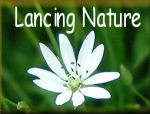 About the Wildlife Image Galleries
---
Lancing is a large village in West Sussex on the south coast of England.



The

Purpose of this Site is to present digital photographs I have taken which illustrate and identify some of the range of wild plant and animal species I have found in and around the village.
This website is associated with the Adur Biodiversity Network

What is 'Nature'?



Identification of species

is largely done by comparison with photographs available in books or on the internet.
Further help is obtained via specialist wildlife discussion forums.
I am often reminded it is not always possible to identify a species from a single photograph
In the case of some invertebrates it is sometimes necessary to view the genitalia through a microscope.
I do not have this facility.

The Design of the site
I am not a designer and it was important that I set out to keep the design simple but with enough flexibility to cope with the expanding content.
I would hope that it gives encouragement to anyone who has not attempted to make a website before to do it with out needing complex software and elaborate design tools.

Nature Gallery Menu

Who he? (About the author)




---

ęcopyright

RayHamblett

2004

current version 2015

Permission granted to reproduce for personal and educational use only. Commercial copying without prior arrangement is prohibited.